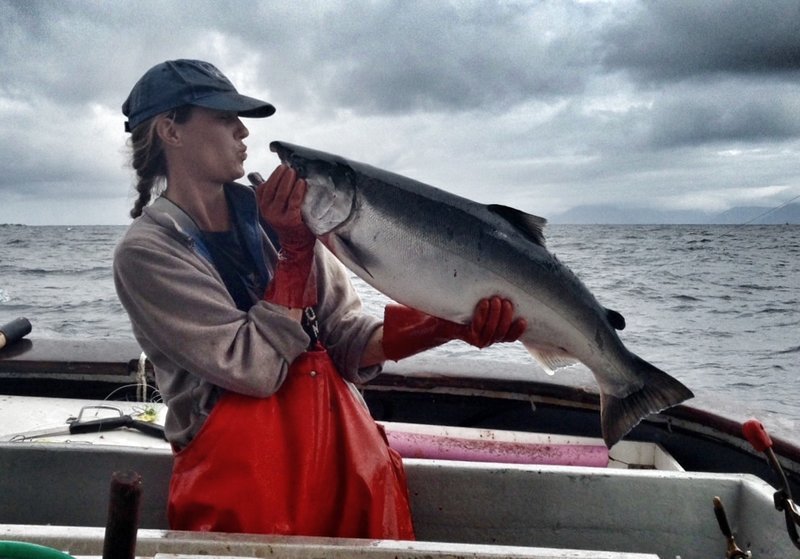 Do you love buying the best quality, sustainably caught fish?

Do you love to know where your food comes from, and meet the producers?

Do you love a deal?



If any of the above are true, you should get on our email list!  We will send you a short message letting you know when we'll be selling great fish at a great price right off the Princess in her berth in Noyo Harbor.  You can buy a whole fish or a ton of fish -  for home canning or filling your freezer.  If a whole fish is too much, get your friends and neighbors together and split one.  We can do the cutting for you right on the boat.  You buy the whole salmon and we will fillet and vacuum pack it for $10/ fish
King Salmon: 8-25 pounds, head off, cleaned  $11.95/lb
Coho salmon: 4-10 pounds, head off cleaned $8/lb

(WE ARE OUT OF COHO UNTIL 10/17)

Albacore: 10-30 pounds, whole $3.50/lb ($10/fish for cleaning and vac packing, $5/for loining) available Sept.
Sablefish (blackcod): 3-10 pounds Whole  $8/lb
Lingcod 10-20 pounds head on, cleaned $6/lb
To get on the list just send your email to us in the form below:
We promise, no spam. Just When, What, How Much and Where we will be!   See you soon on A-Dock!
Here's how to find the boat: